Landholders
$387 million in compensation has been paid to Queensland landholders by gas companies as at 30 June 2017
Our landholders
There are more than two million land titles in Queensland, some with one owner, some with many owners and some joined together to form large land holdings.
The exact numbers are changing continuously.
Across those titles, there are more than 5,700 Land Access Agreements with gas companies.
As of 30 June 2017, the gas companies had paid $387 million in compensation to landholders along with thousands of in-kind agreements such as fencing, roads, gravel and in some areas access to treated water for cropping that are difficult to put a dollar figure on.
While the development and maintenance of gas wells requires access to larger areas of land, overall it's estimated that less than 0.1% of Queensland's land surface is under gas well infrastructure.
While that figure might seem small it is still very important to the landholders affected. You can read about the experiences of some of these landholders via our rural landholder insights articles.
The GasFields Commission is aware that mistakes have been made and many changes have been implemented over the past decade to better support balanced relationships between landholders and gas companies.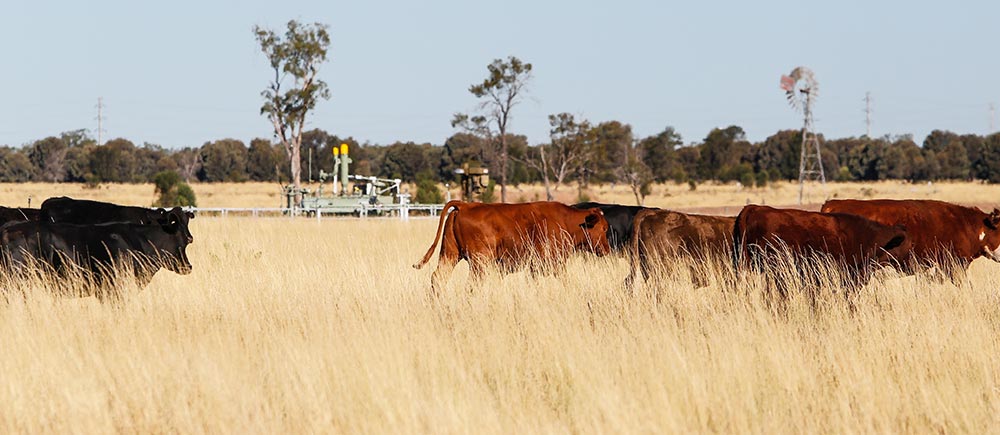 Land access is controlled within Queensland's land access framework that comprises:
To access private land for advanced activities that are likely to have an impact on land use, the gas companies and landholders must agree to a Land Access Agreement or Conduct and Compensation Agreement (CCA) prior to work commencing. Read our fact sheet for more information on negotiating a CCA.
The GasFields Commission's role is to support respectful and balanced working relationships in the gas fields and best practice business to business relationships.
Rather than becoming directly involved in one-on-one negotiations, the GasFields Commission provides the information needed for informed decision making.
We have a network of regionally based officers who can assist landholders, communities and local governments in person.
Important resources